Welcome 
A little over four years ago I began working with wood and if you would have told me then, that I would be building custom jewellery boxes for people around the world I would have taken your temperature.
It all started with that age old question "How hard can it be?" I began by building some lawn furniture until my sister showed me some fairy doors on Etsy.com and I thought "I can do that."  A short time later someone asked if I could build box and it just grew from there; developing into custom projects that have kept me busy. 
I could never have imagined that the big payoff would be the feeling that I get when the work I do plays such an important role in the lives of many of my clients. I feel honoured to be a small part of the lives of my clients.  I started out to make a few dollars but the gratification I get from their feedback and comments is worth far more.
The name Celtic Realm comes from a love of anything Celtic; whether English, Irish or Scottish. My wife and I love Celtic music and are big fans of Celtic Woman and Celtic Thunder.  Being an immigrant from the UK, I suppose it is natural that I would gravitate towards my ancestral roots.
Please check out our
Etsy
shop. We hope that the items listed on our site will bring you great pleasure and joy.  If you have any questions I will be happy to answer them.  Simply
contact me via email
and I will get back to you.
At Celtic Realm we work with you to create custom woodcrafts to fit almost any desire and any budget.  Wherever possible we incorporate our own special touch in the form of a secret compartment or additional flourish or embellishment that will enhance your item.  Our custom treasure chests for the kids and jewellery and trinket boxes have been a huge hit both locally and on line in our Etsy shop .  So please stop by often to see what new and exciting items have been listed here at Celtic Realm.
Fairy Houses & Doors
Check out our magical fairy doors and fairy houses. We are extremely proud of these unique creations.  Lovingly prepared and built for your pleasure and delight these items are built from scratch.  All the miniature accessories are handmade.  Most are "One of a Kind" and some would say truly works of art. Don't forget that we can take your idea and make it happen for you.  Why not surprise a garden lover you know with a unique addition to enhance their magical garden.
Remember, we cater to making that special day or occasion a memorable one for you or a loved one, so please don't hesitate to

contact us

for that personalized item you desire.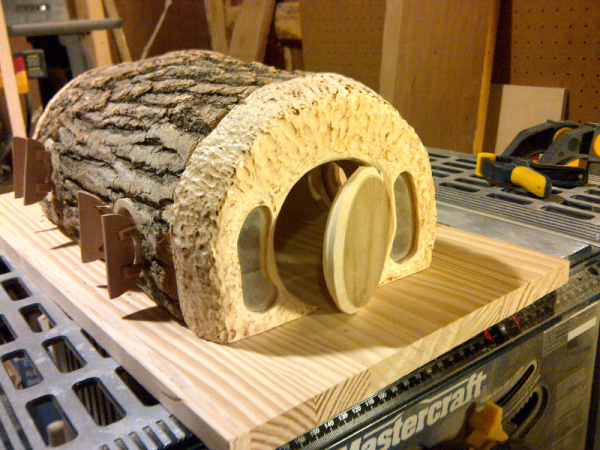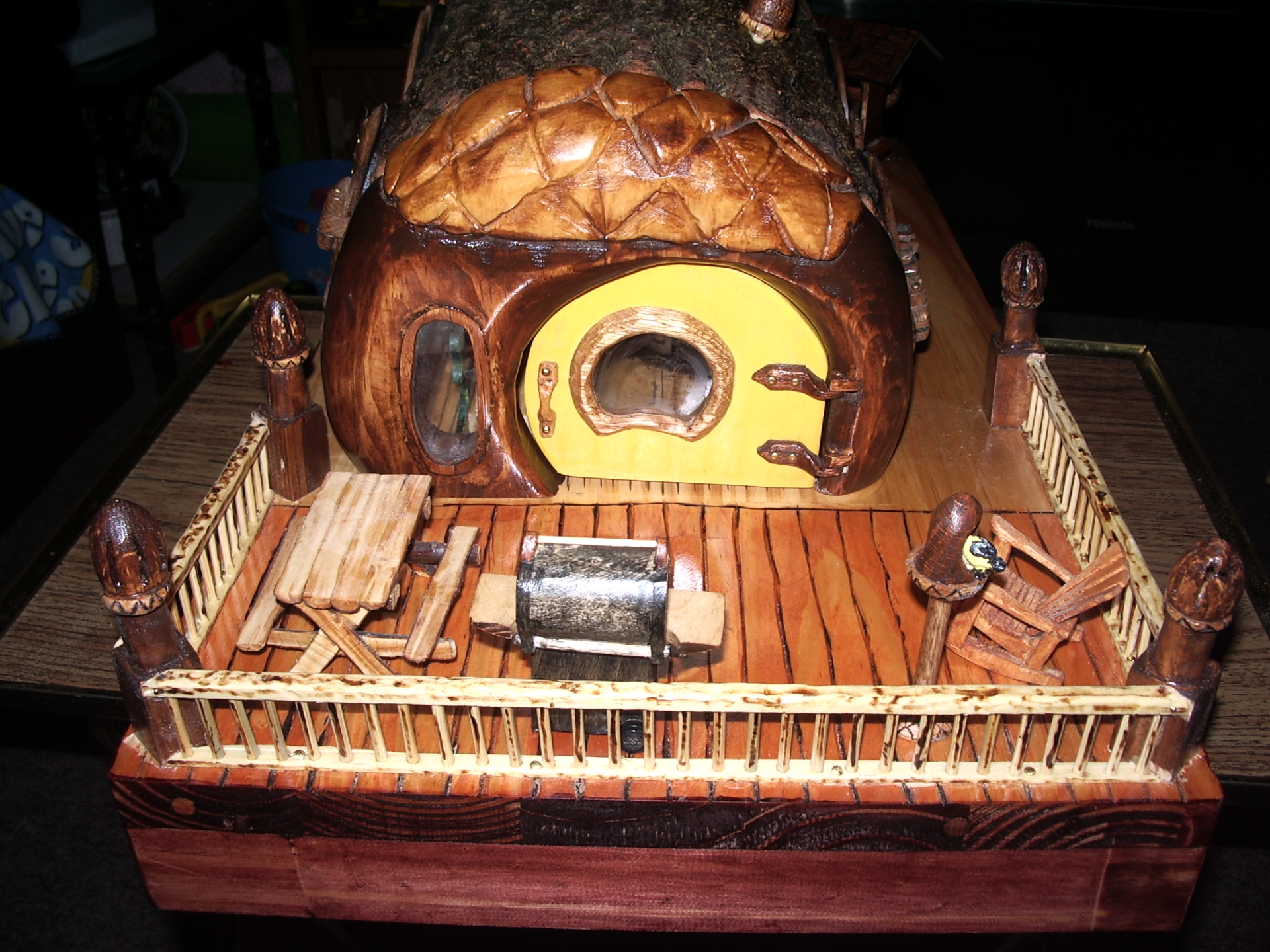 Above: a custom fairy house under construction.
Left:  a completed custom fairy house with handmade accessories.
Below:  my first treasure chests made for my grandkids. (treats not included)
A short time after I began woodworking, my wife brought home a couple of small boxes from a local craft store.  They looked like treasure chests but were kind of plain looking.  However, I thought ..."these would be great as a treat, for our grand kids, at the end of the school year" ... so I took four of the boxes and refurbished them into treasure chests, full of goodies for the kids.

They were such a hit that my wife told me to list them on Etsy. I always do what she tells me, ;-)  so I did.   All of a sudden, I had a request for a larger box. 
I had never built one before but "How hard could it be?"  I built one.  Not my best work.  But a hundred you tube videos later I was building not only boxes but fairy doors and houses.  To my surprise I enjoyed it and the response from customers has been overwhelming.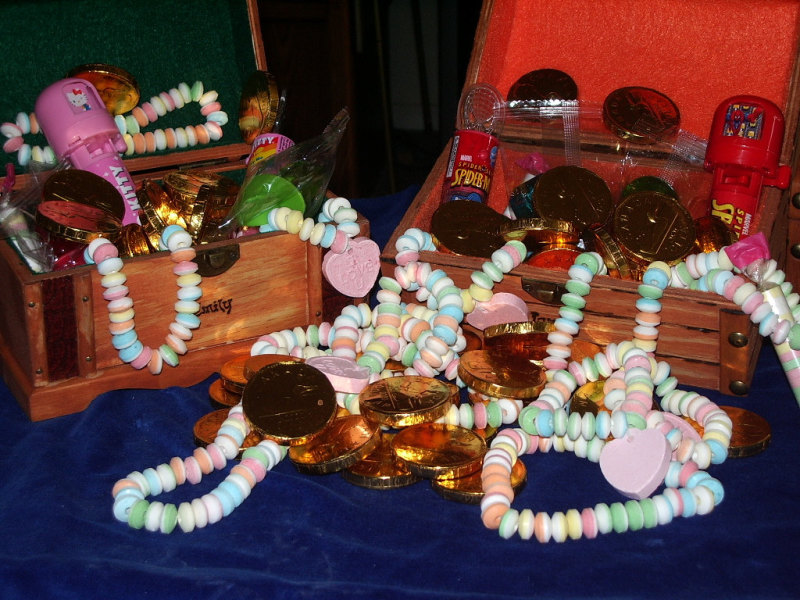 Below:  3 chests that I did as groomsman gifts for a cient's wedding.
Bottom Right: woodburned image of a tall ship superimposed on a map.
Bottom Left: another tall ship at sea burned into Western Red Cedar
[if gte mso 9]>
<![endif][if gte mso 9]>
Normal
0
false
false
false
EN-CA
X-NONE
X-NONE
<![endif][if gte mso 9]>
<![endif][if gte mso 10]> <![endif]
I needed a way to highlight some of the details of the small boxes my wife had bought for me.  So, I purchased a wood burning kit at Walmart for $7.00.  It was cheap but it did the trick for what I needed.  Some of the work was rudimentary but as orders for more items came in I received requests for more detailed work - a scary thing for an absolute novice - but "how hard could it be?"
The 'el cheapo' wood burner wasn't going to cut it so I purchased a professional unit and presto - I found that I was able to do more detailed projects with far better results.  I am still a rank amateur but my clients seem very happy with my work.  My confidence in this area has grown and I am willing to tackle almost any project requested of me.